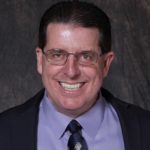 Pastor Chris Mullen,
President
Pastor Chris started the ministry and is the lead pastor and teacher for Mercy and Grace. God has gifted Chris with reaching the incarcerated as God rescued him from the same fate. Read Chris' story....Read More
Our organization is governed by a Board of Directors elected by our membership. Our Board of Directors uses policy governance to envision the future and to ensure operations are aligned with our mission statement and meet the evolving needs of our constituency. Our board currently meets once a month. For more information please contact us at info@mercyandgrace.org
Debbie Oberg,
Secretary
Debbie started by decorating at the Mercy and Grace Ministries Banquet in 2013.  I suggested that she go in, but she wasn't ready.  I mentioned it again the next year and by the following year, she was ready.  She started going into the San Mateo County Juvenile Hall Girl's Unit and has been going ever since.  Debbie Oberg is the new Secretary of the Board of Mercy and Grace Ministries.  She loves God and is for what we do!
Pastor Hope Gonzales,
Vice President
Pastor Hope is how most people refer to her and she is a Mercy and Grace Ministries volunteer and has been going into prisons with us for years.  Her heart for people that are incarcerated has touched my heart deeply.  She is going to be a HUGE blessing to the Board of Mercy and Grace Ministries as the Vice President!
Bob Chulata,
Prayer Coordinator
We were with a group that prayed every Tuesday, so he was there when God wanted me to start Mercy and Grace Ministries.  He put my first business card in his Bible and it has been there for 14 years.  He used to lead the Prayer Team at Cornerstone Fellowship.